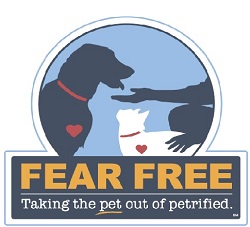 We are proud to have Fear Free
certified professionals on our team
and are dedicated to caring for your
pet's emotional well-being as well as
his or her physical well-being.
Questions on how we meet this goal?
Just ask!
Watch this short video to learn more about our commitment to your pet's well-being.